Every year, Tyler School of Art and Architecture holds an event at the end of the Spring semester, called Create. The objective of this event is to allow the graduating seniors to display their work to creative professionals looking to hire. At the beginning of this project, each of the five Create team members took on specific roles with different responsibilities. My roles were Lead Strategist and Client Manager. Dividing tasks allowed us to take on this large project in an organized and timely manner, while collaborating on the brand at the same time. When COVID-19 happened, however, we were forced to quickly pivot and advance our online presence further, since it would no longer happen in-person. To make up for the cancelled event, we ran a social media campaign and further developed the website in order to give each student more exposure. After the pivot, the Create 2020 project became a truly successful and collaborative effort.​​​​​​​
DELIVERABLES:
Branding, Case Study, UX/UI
TEAM:
Samantha Ruiz, Emily Funck, Spencer Smith, Zareen Johnson, Rebecca Hawkins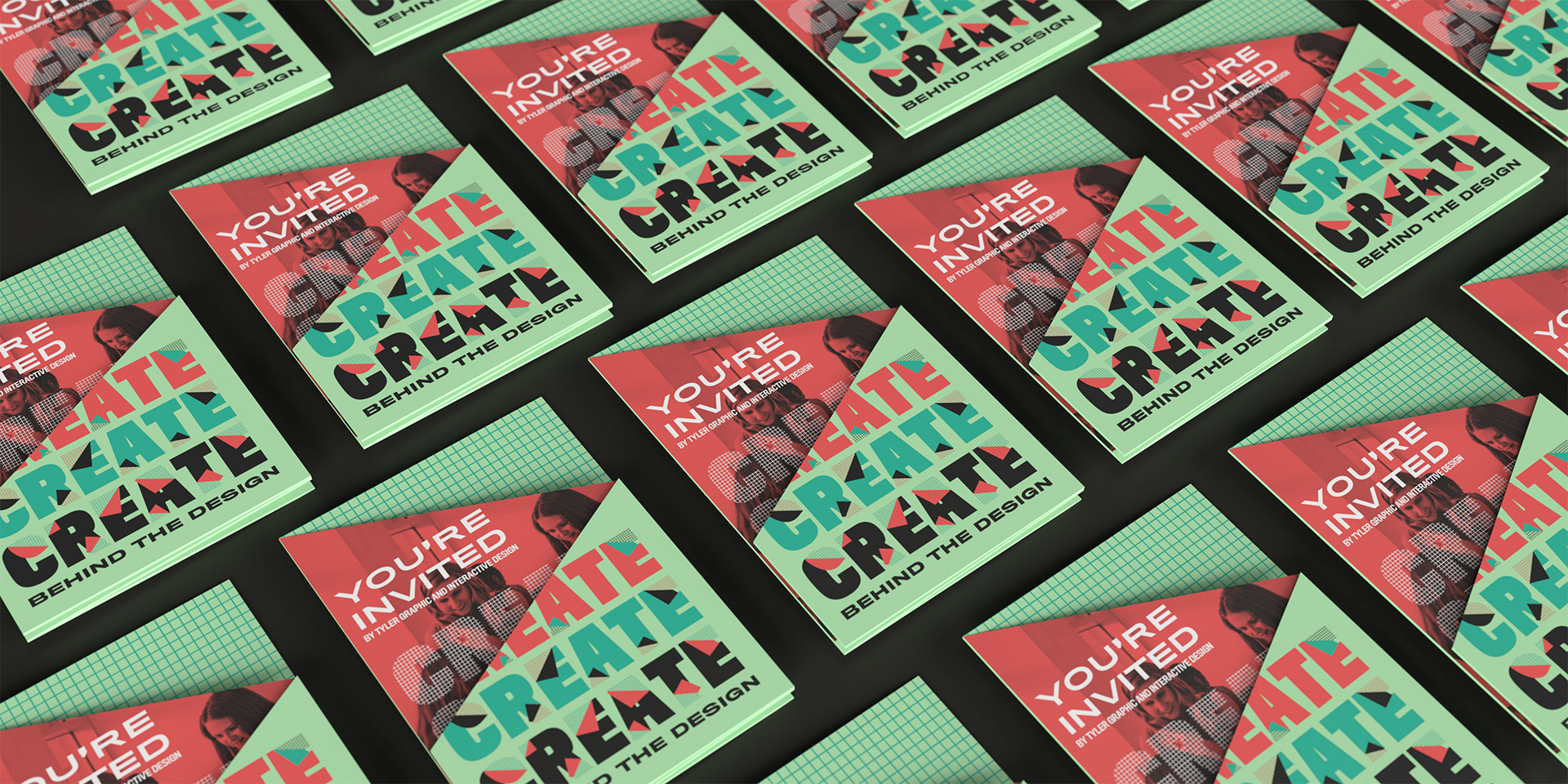 The concept that we developed for our branding is "behind the design." We wanted to display that there is more to the Tyler design students than just making pretty work. Our goal was to show our process and personalities, in addition to the Tyler design students being driven and creative problem solvers. We designed the invitation to visualize the "layers" of process that goes into a design, while displaying information about the event and statistics about the graduating seniors. Unfortunately, this invitation was not sent out due to COVID-19, and was replaced by our digital campaign.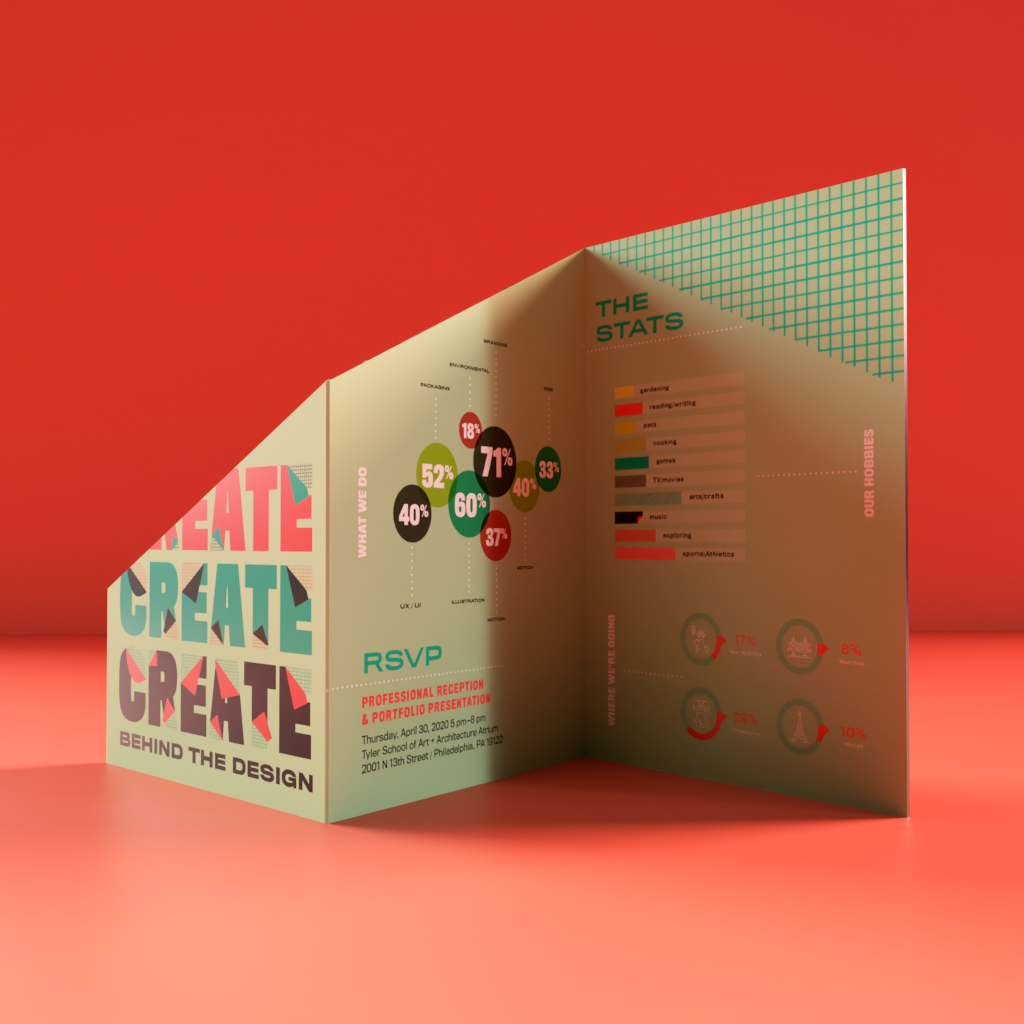 In an effort to create more exposure for each student, we set up a social media campaign on the Tyler GAID instagram where posts of the graduating seniors went up everyday, showing a bio and examples of their work, along with story highlights for each student. We also gathered advice from Tyler Alumni, covering a wide variety of design and job-related topics. Many of these questions and answers were posted in order to help guide the seniors before entering the job market as designers.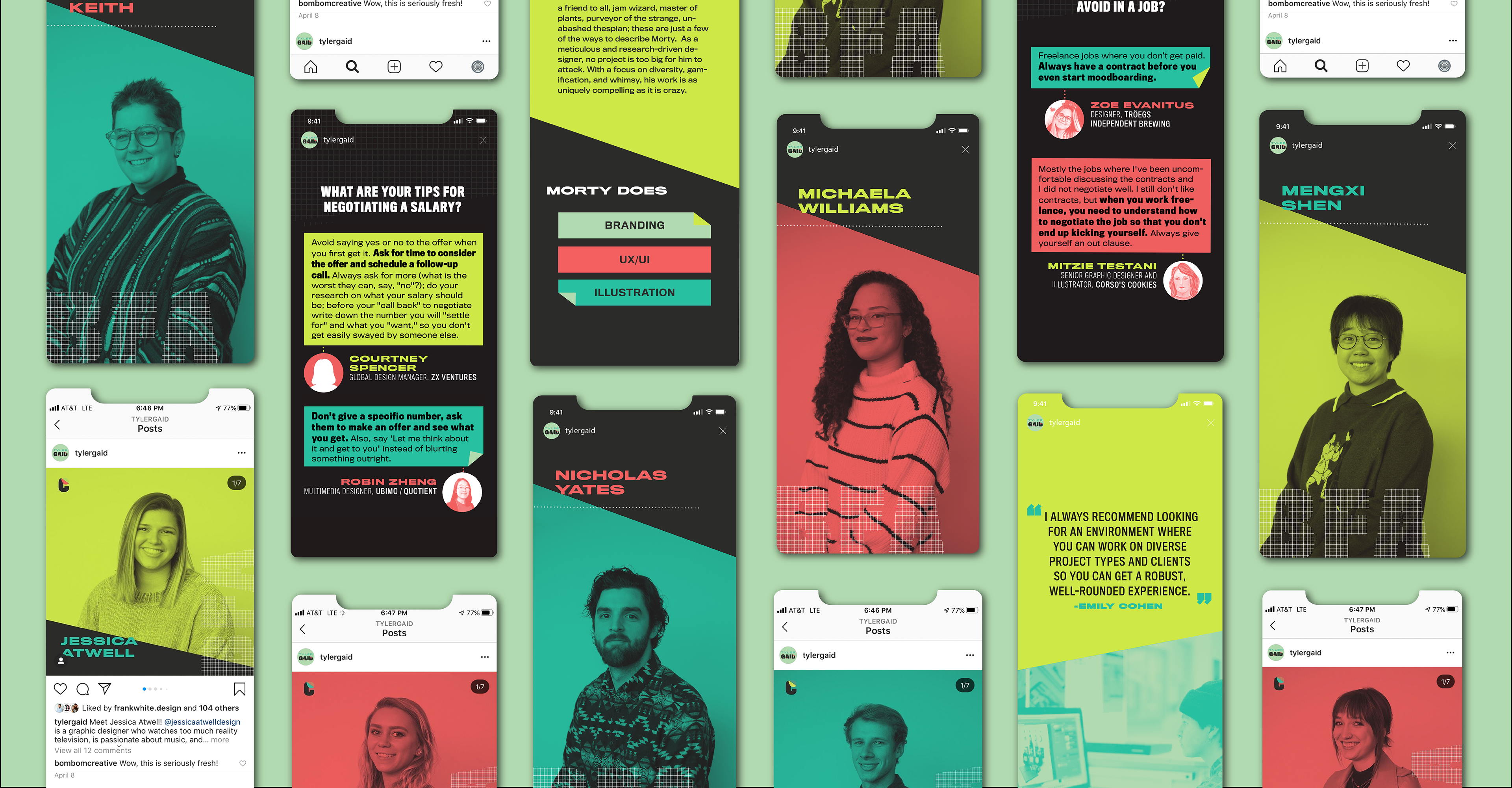 Originally, the event website was going to display the students with links to their websites, along with information about the event on one long-scroll page. This was going to be a simple way for anyone attending the event to preview each graduating student's work. After pivoting, we expanded the website to provide more information about each individual student. We designed the site to replicate our invitation design, by creating slider pages which shows information about the project, as well as each student page. The student page has a filter option, which allows the user to find students based on specific design fields. Each student has an individual page which includes links to their their personal website, social media accounts, and previews of their work.